ROOMS AND VILLAS
Where private and luxury spaces awaiting you
Stelia Beach Resort's 41 rooms and villas offer luxurious and elegant spaces in timeless Mediterranean-design style. Filling in maximizing natural light and beautiful views of colourful tropical garden combined aesthetically with contemporary interior decoration give each guestroom a cosy and peaceful feel.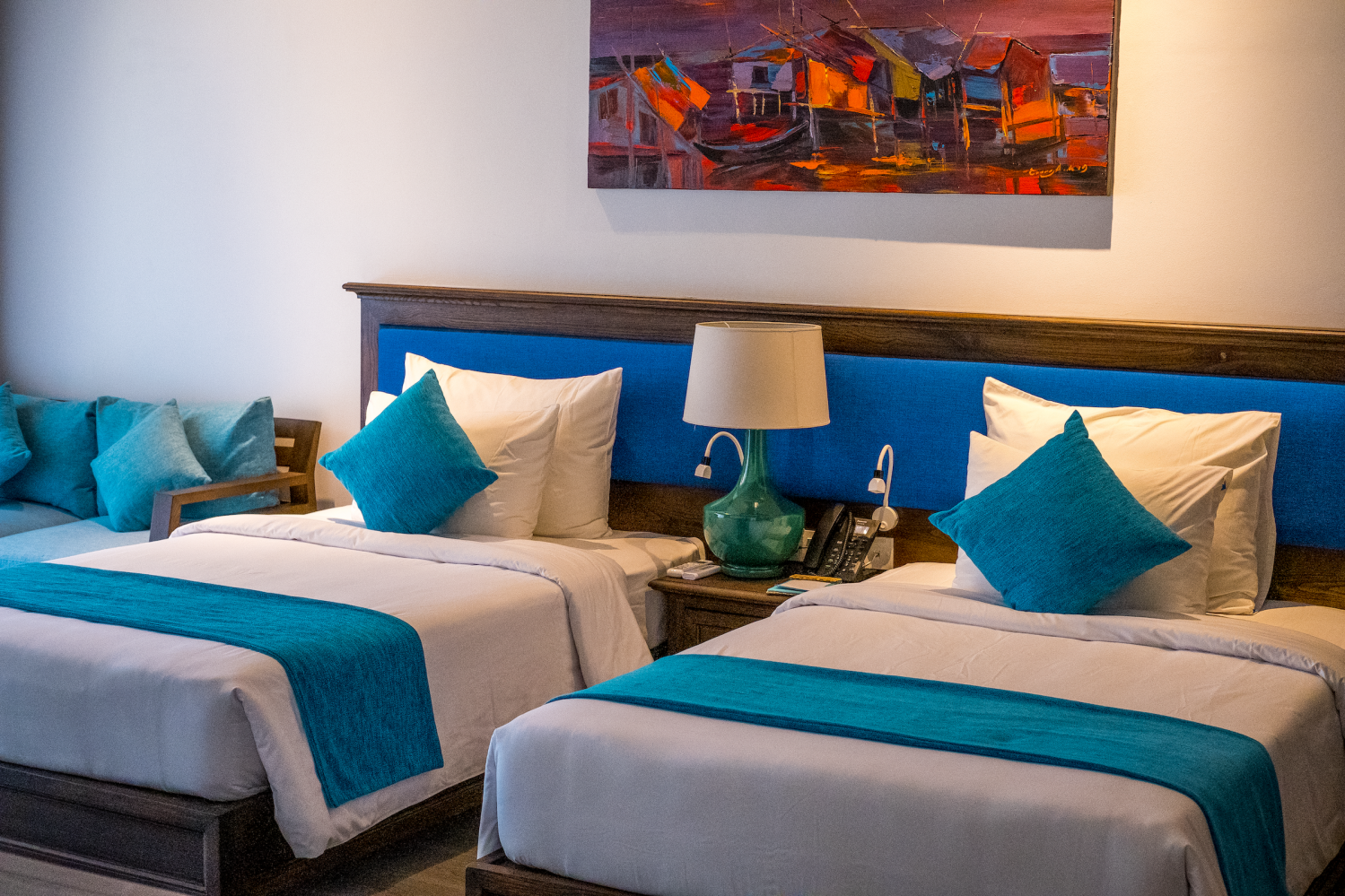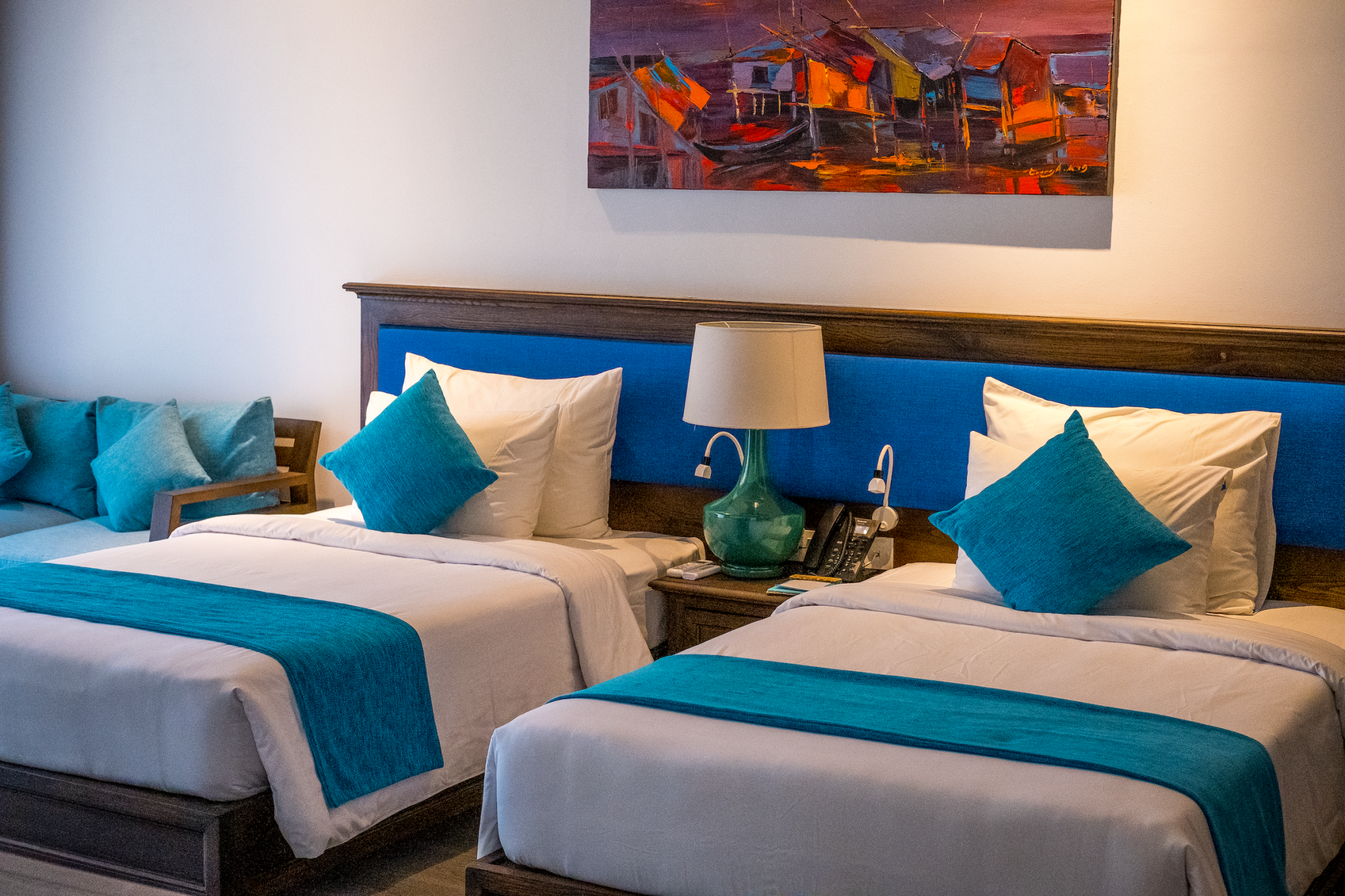 01
Premier Garden View
The mainstream of pure white and blue paired with brown wooden furniture showcases the grace of Mediterranean vibe to Premier Garden View which features a luxurious twin bedroom, private balcony and shower bathroom
Discover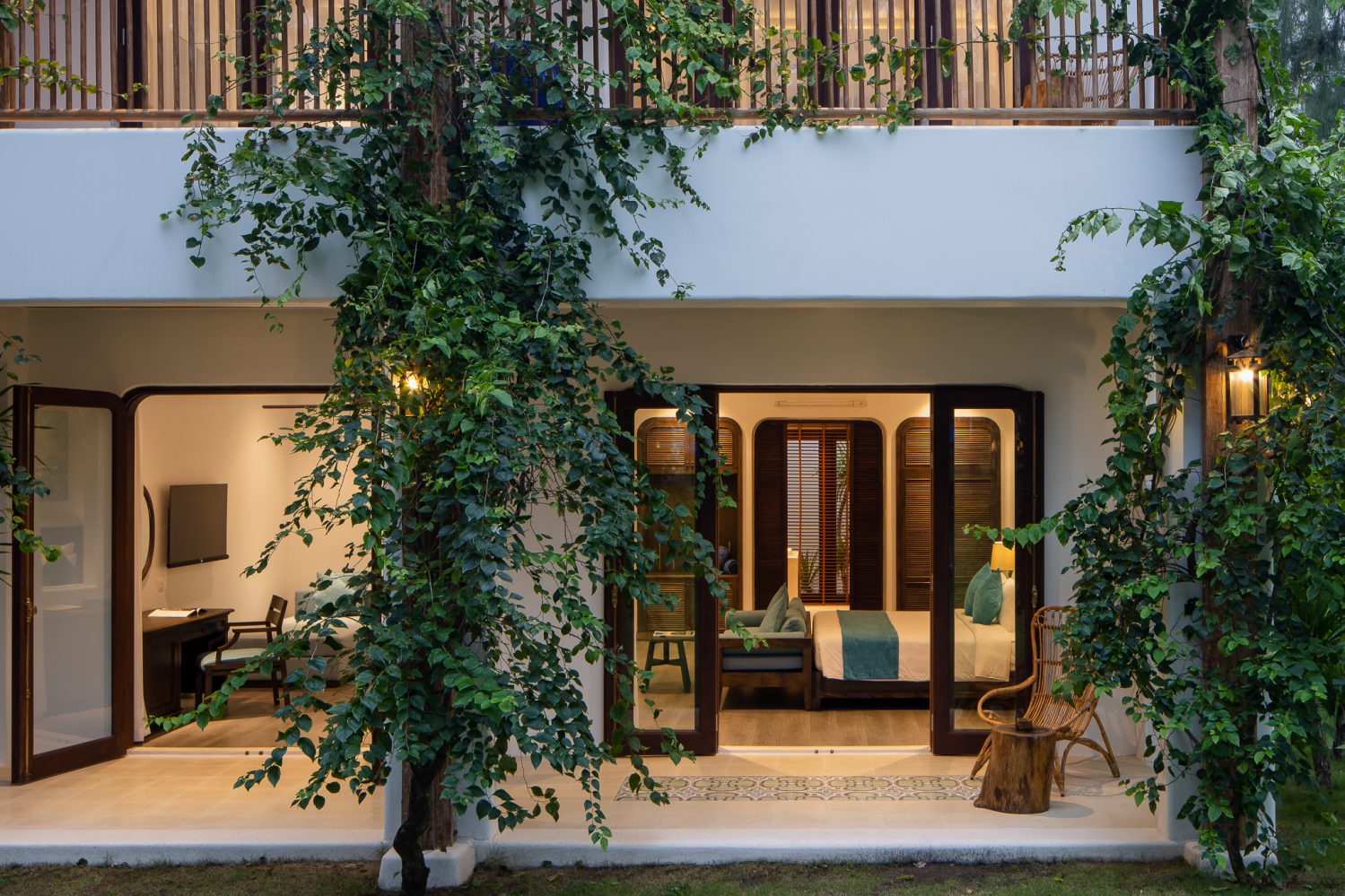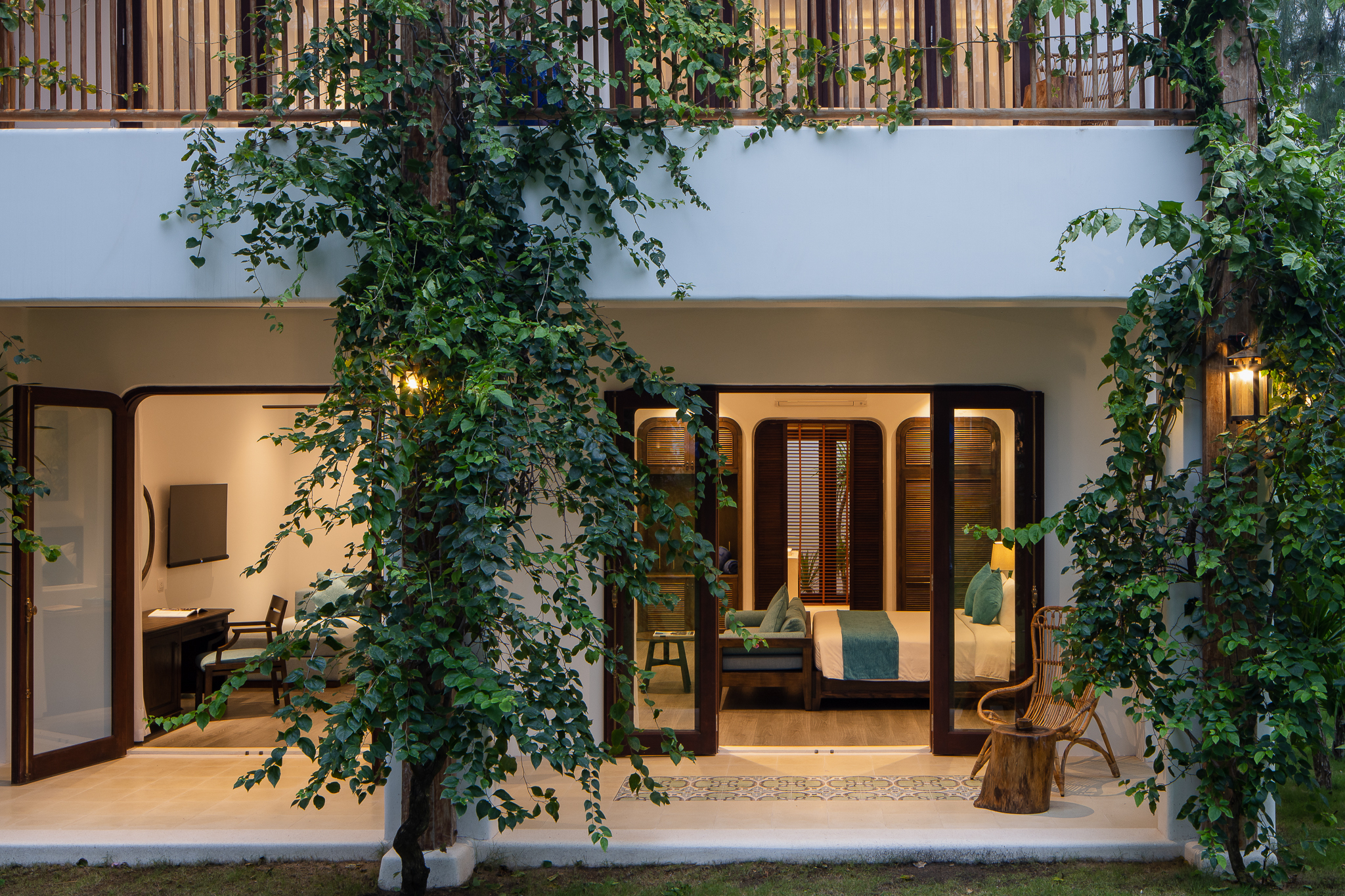 02
Junior Suite
Situated at the ground floor and the first floor, the elegant Junior Suites overlooking the colourful tropical garden create the perfect spot for enjoying the natural beauty.
Discover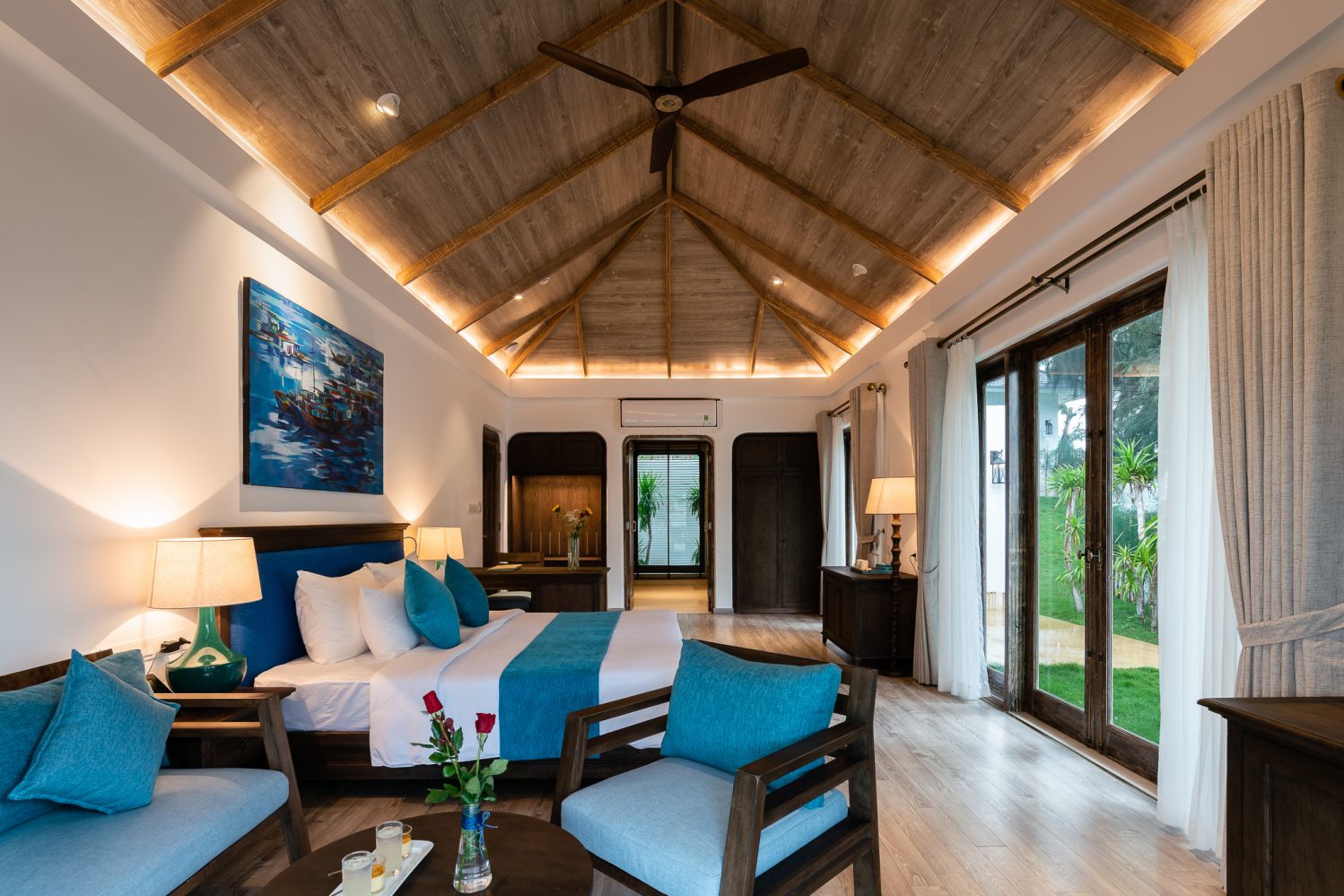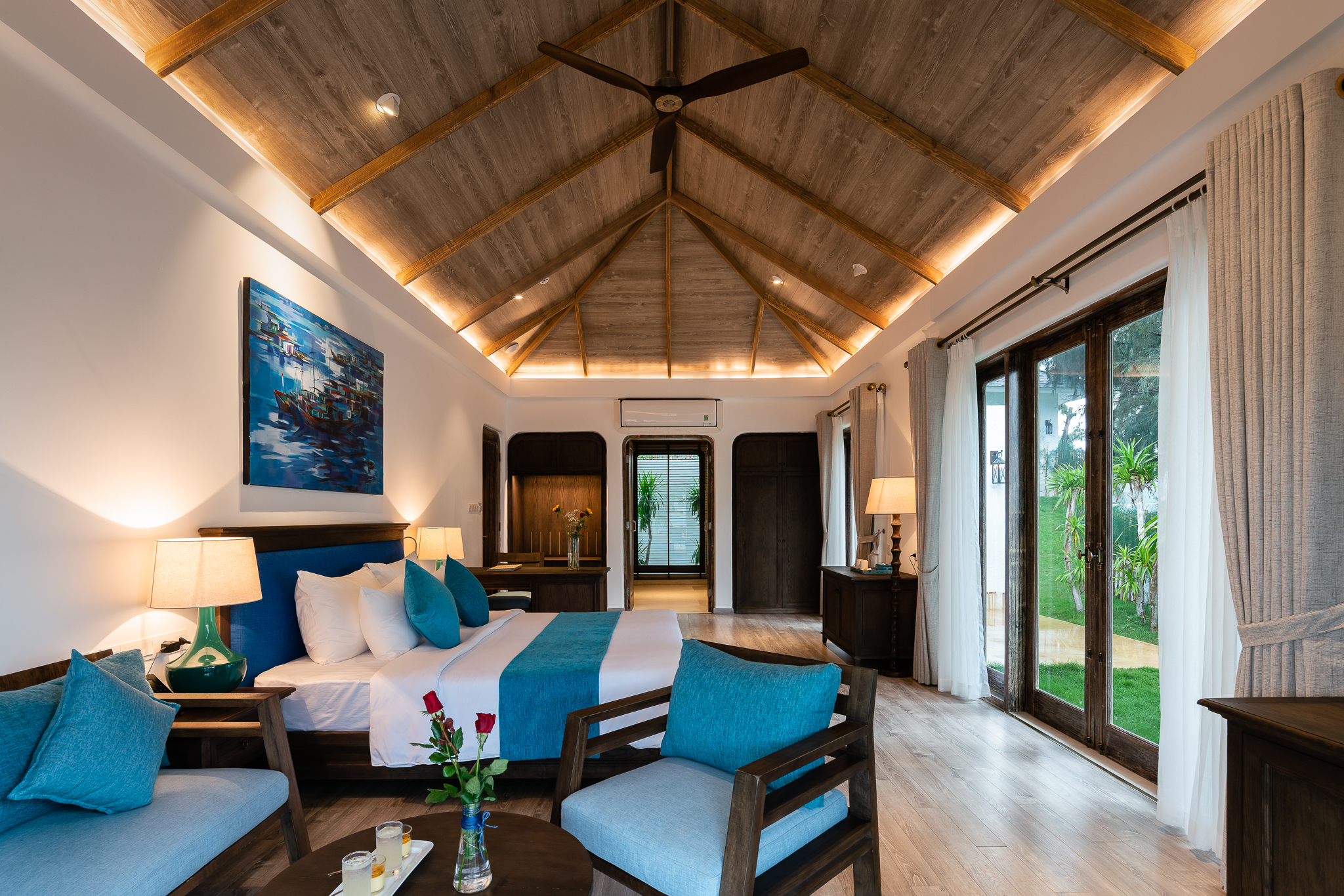 03
One bedroom Villa
The One-Bedroom Villa provides the inspiration for a romantic vacation with your lover in natural fragrances and colours from the tropical garden. Enjoy the elegant space of living room and bedroom delicately decorated with contemporary wooden furniture and other furnishings in blue and white of the Mediterranean style.
Discover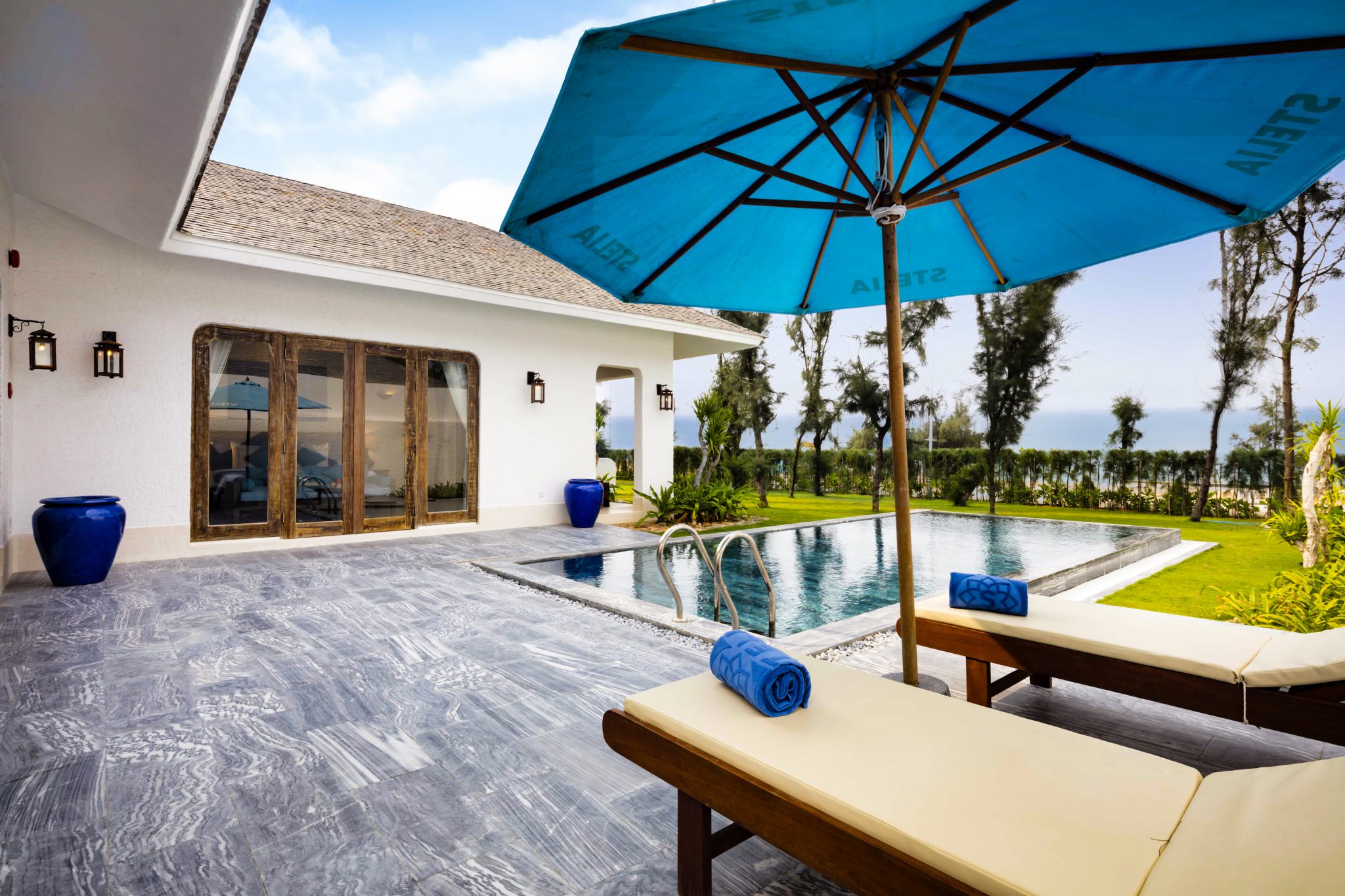 04
One Bedroom Pool Villa
The One-Bedroom Pool Villa is the ideal space for a top-notch stay at Stelia Beach Resort.
Discover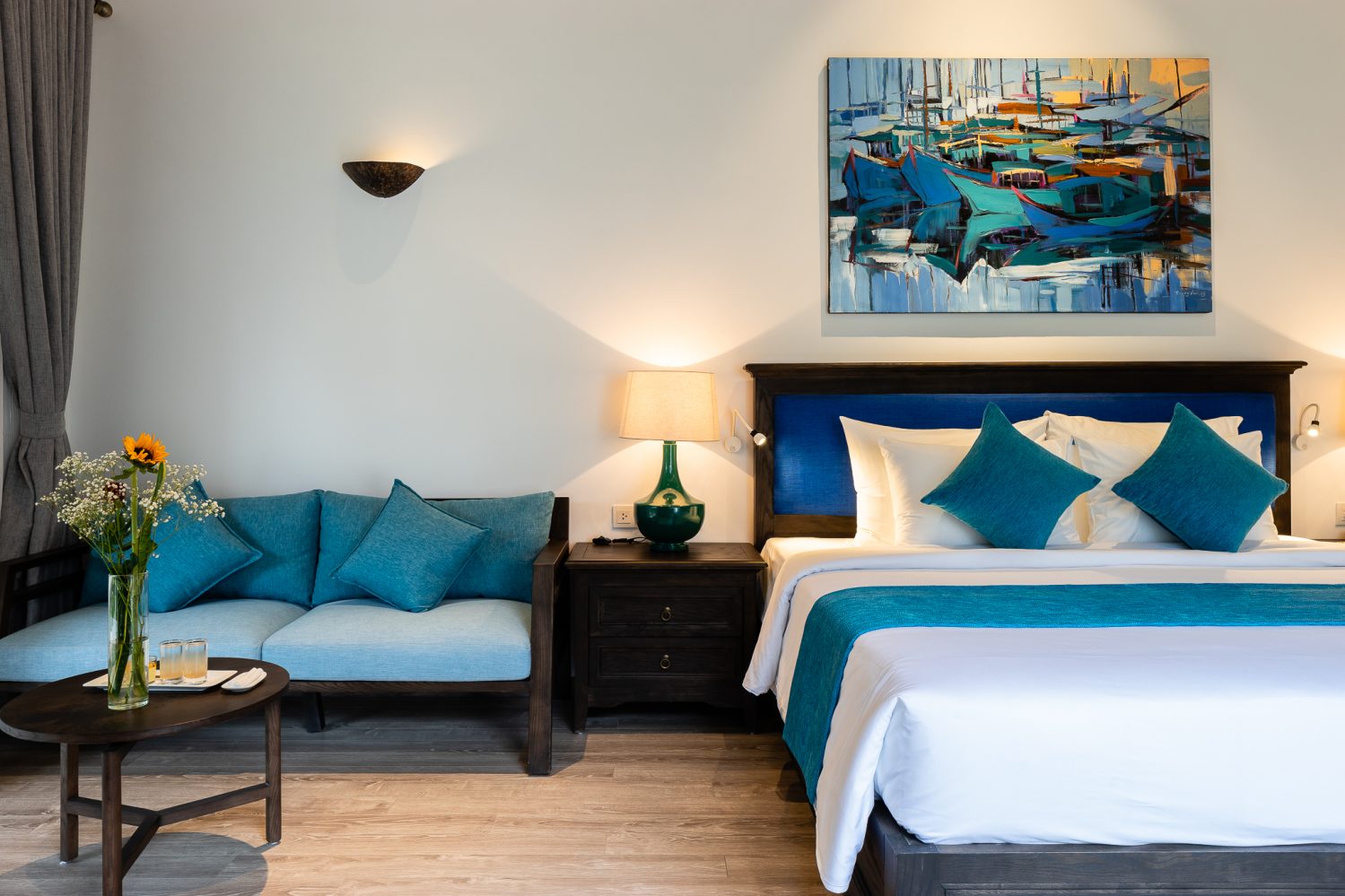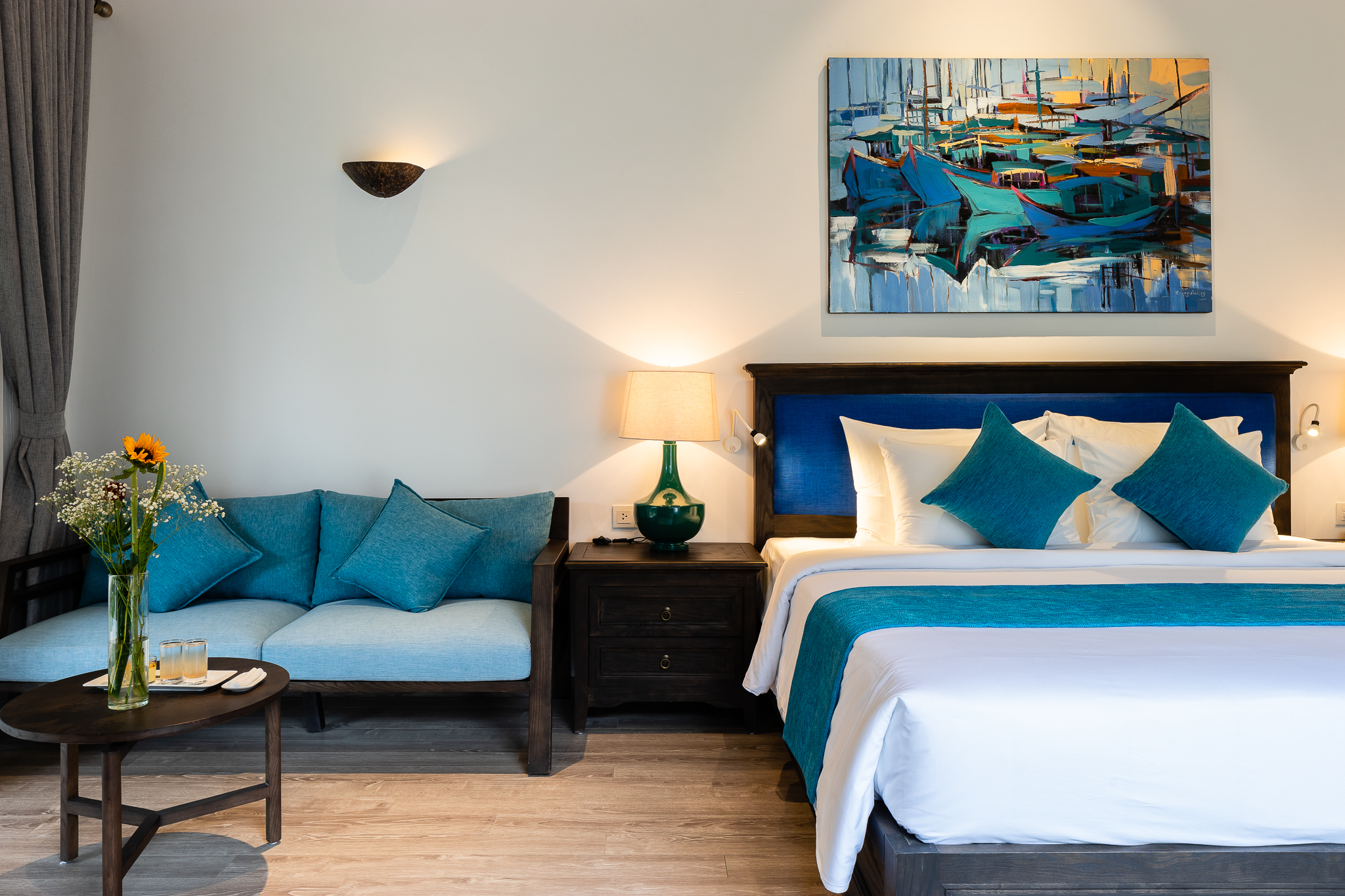 05
Two Bedroom Villa
Perfect for family retreat in spacious Two-Bedroom Villa surrounded by the tranquil garden where all members can enjoy memorable moments together.
Discover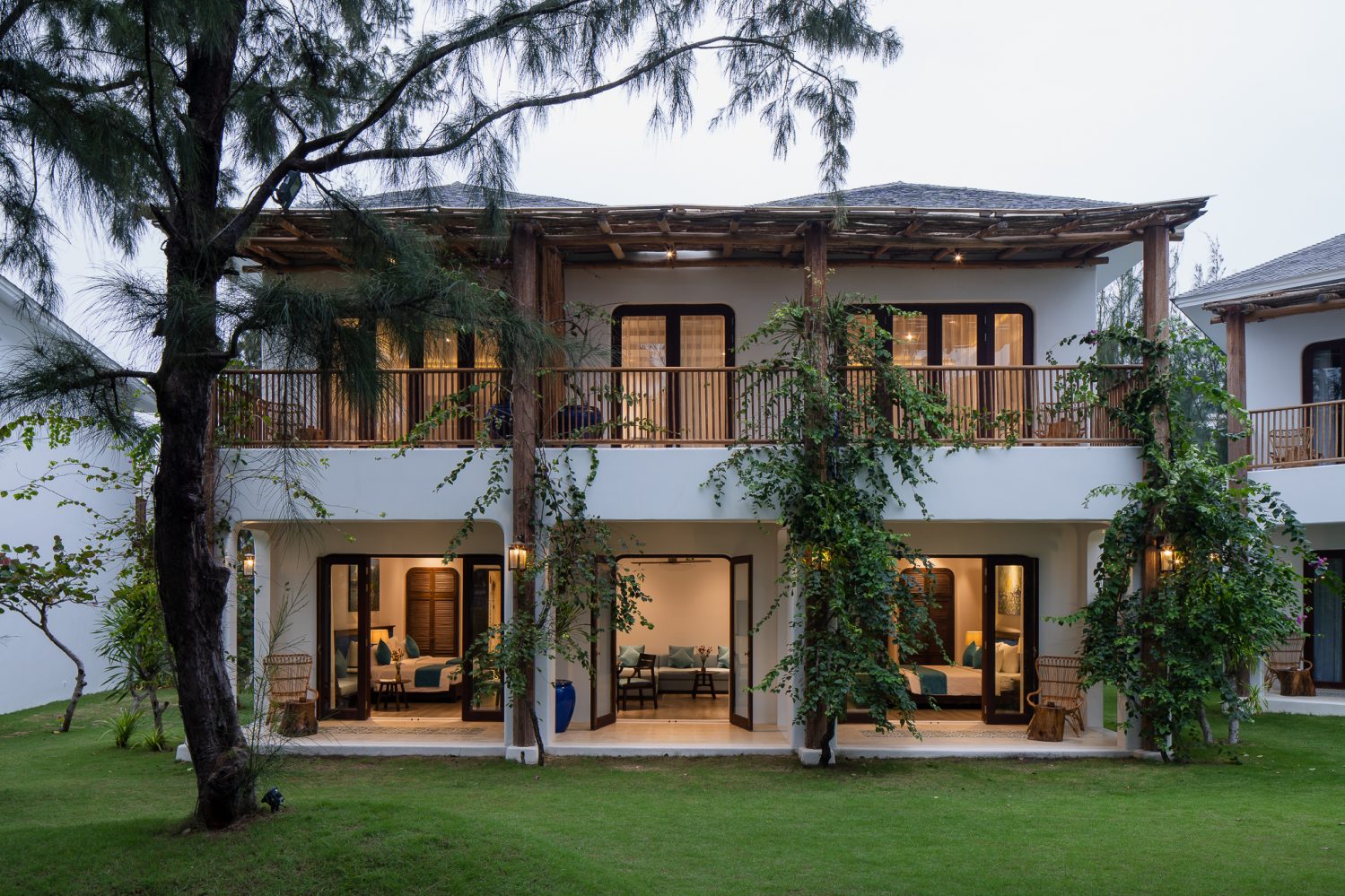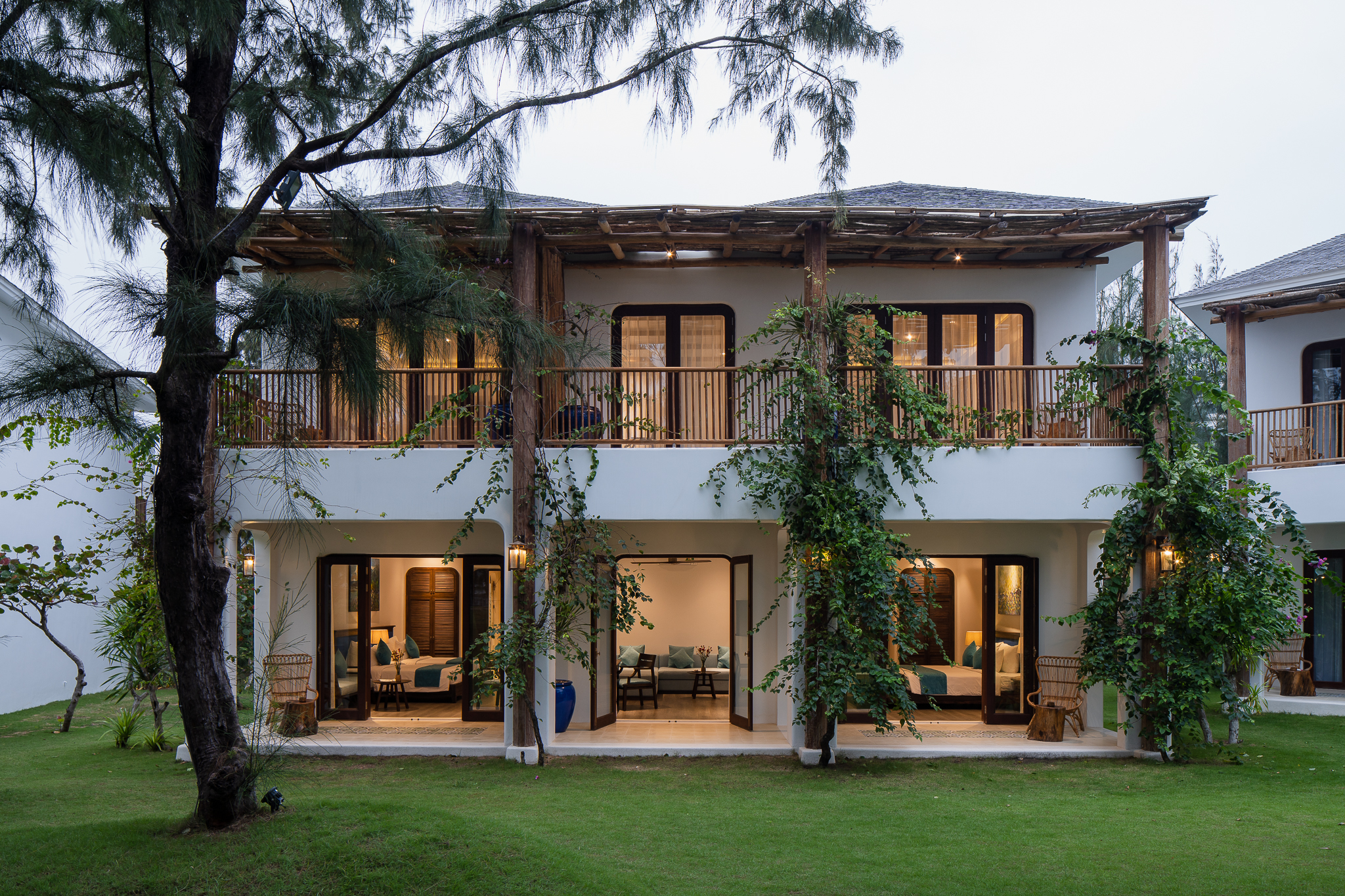 06
Four Bedroom Villa
This stylish two-storey villa features two bedrooms on each floor with its balcony and separate bathroom. It is decorated beautifully in bright colours inspired by nature providing the intimate and elegant space.
Discover
Register to get Stelia's special offer
Please fill in the enquiry form below.