Beautiful scenery of Phu Yen
Not so noisy as other tourist cities, Phu Yen – the land of "yellow flowers on green grass" will surely bring you a journey of many surprises and more interesting things.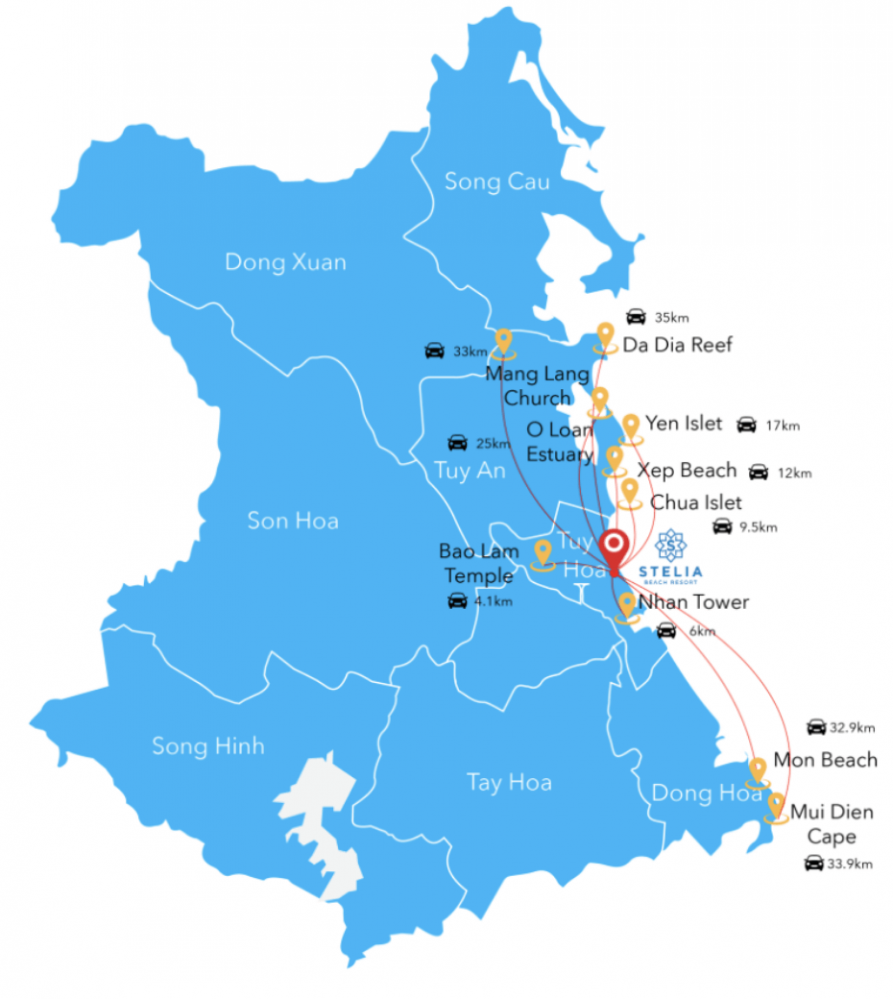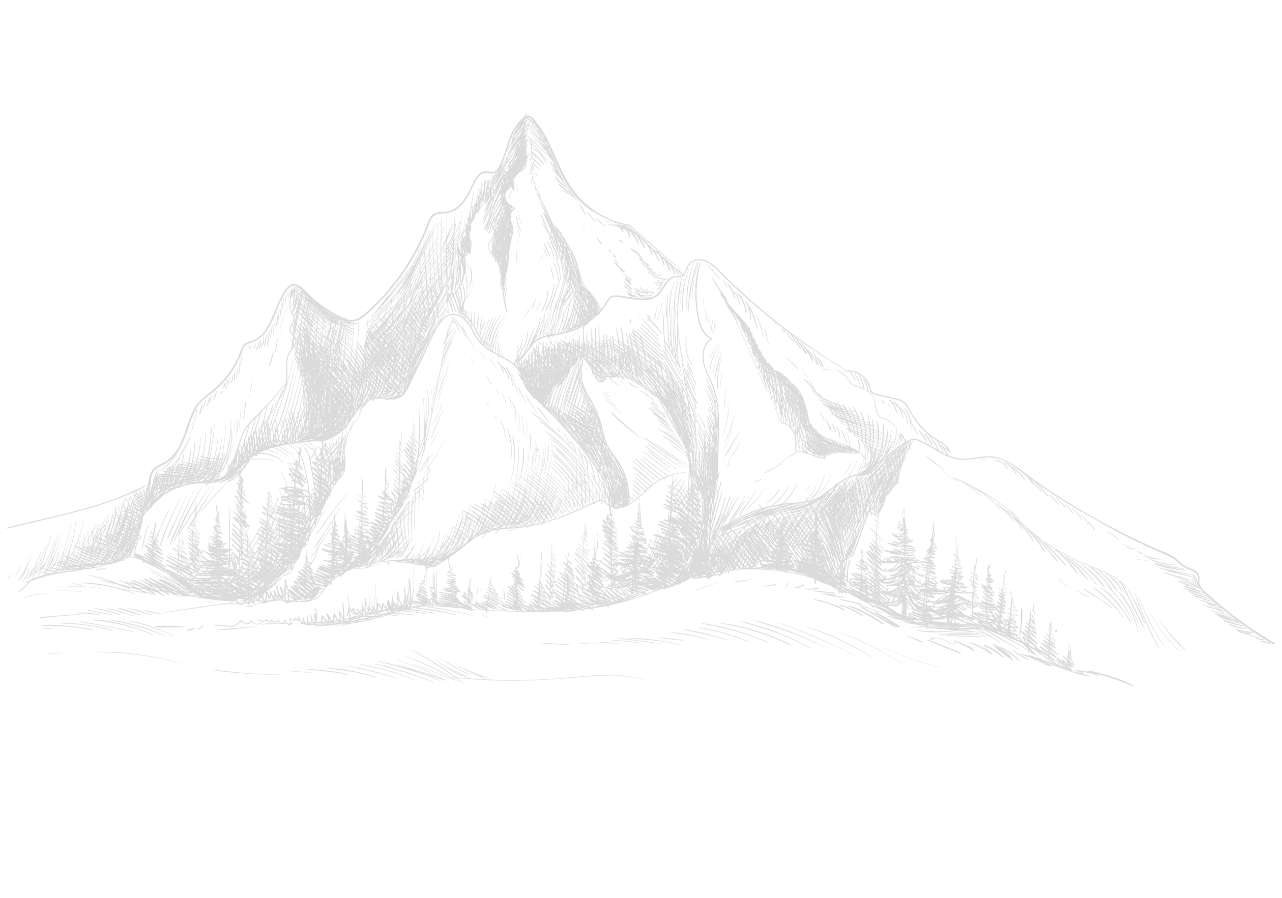 Da Dia Reef
Ganh Da Dia is considered as the most famous natural wonder in Phu Yen where attracts both tourists and photographers visiting and creating great photos by its amazing beauty. Stretching for 2 km along the coast of An Ninh Dong commune in Tuy An district, Ganh Da Dia looks like a perfect art installation of nature, including black stone blocks in pentagonal and hexagonal shapes arranged as beautifully and uniquely as stacks of plates, so local people called literally Gành Đá Đĩa (Plate stone reef).
According to geological research, Ganh Da Dia could be formed hundreds of million years ago from volcanic eruptions.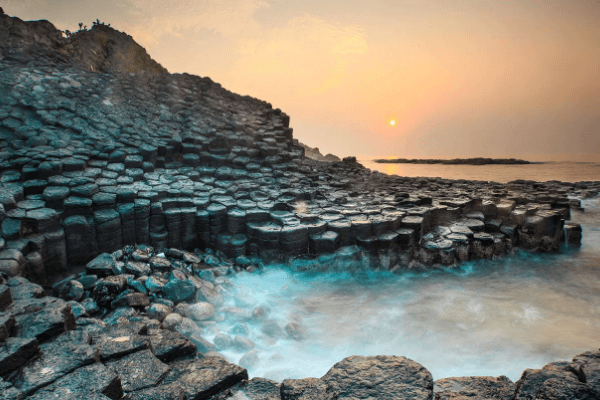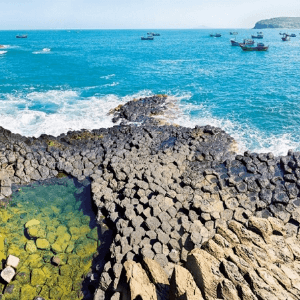 The Disc Rock Rapids in Phu Yen is one of only five disc rock rapids in the world where lava eruptions create this beautiful shape along with giant's causeway on the northeast coast of Ireland, Órganos Rock Rapids on the Spanish island of La Gomera, Fingal Cave on Staffa Island, Scotland or Jusangjeolli disc rapids of South Korea. It shows that nature has been extremely biased for Vietnam to have such a beautiful wonder.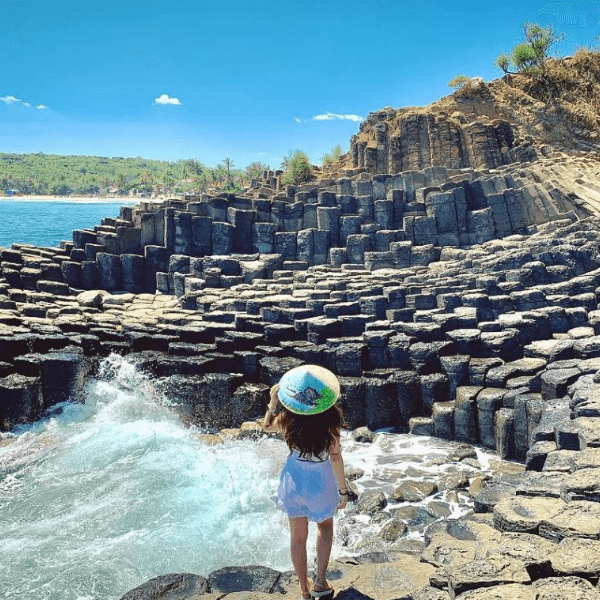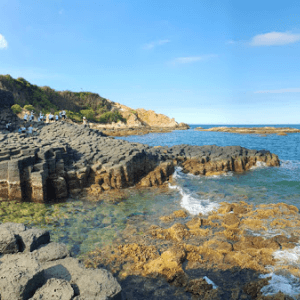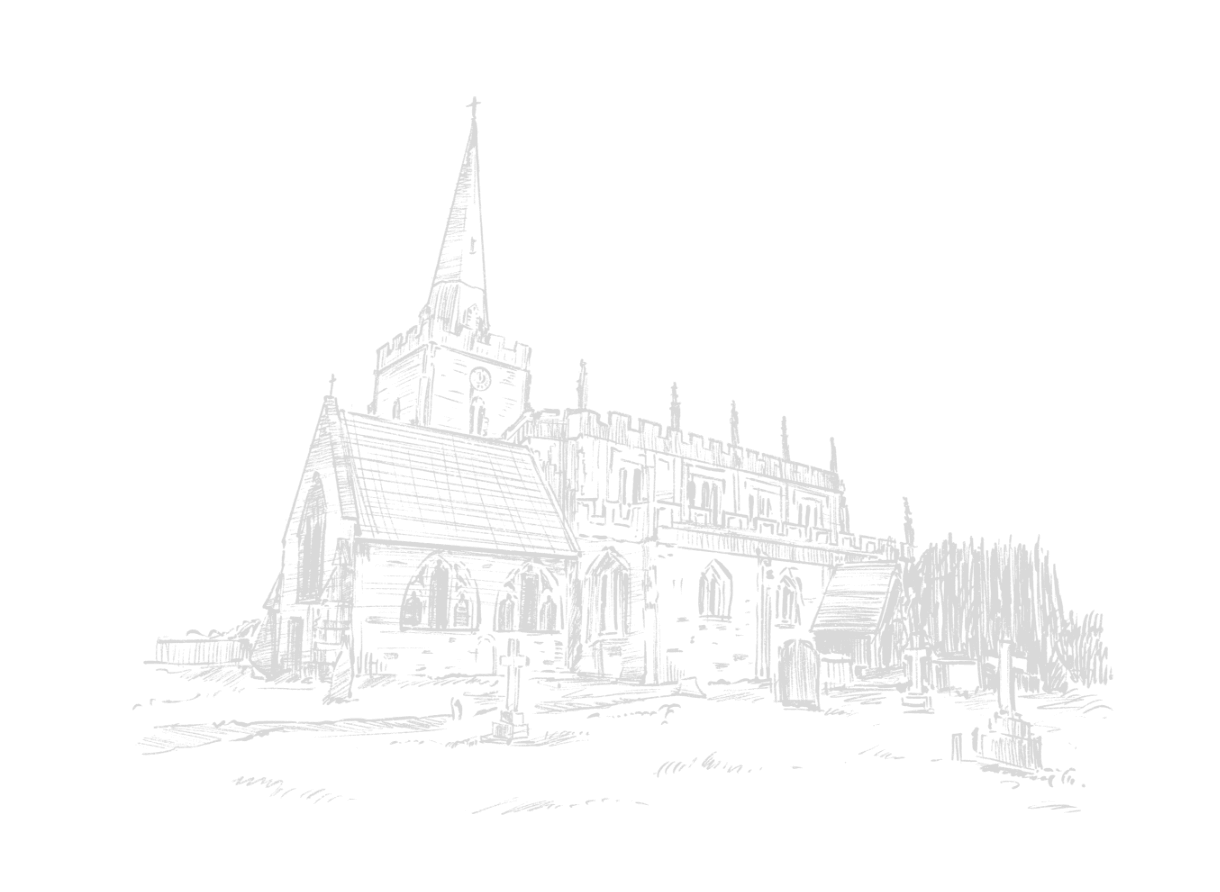 Mang Lang Church
Mang Lang Church in An Trach commune, Tuy An district, is one of the oldest churches in Vietnam that has still preserved its original architecture and is the first church built in Phu Yen. Set in the area of 5,000 square meters, Mang Lang Church was built in 1892 in the Gothic architecture, featuring typical arched doors and windows, sophisticated decorative patterns, two bell towers and the cross in the centre.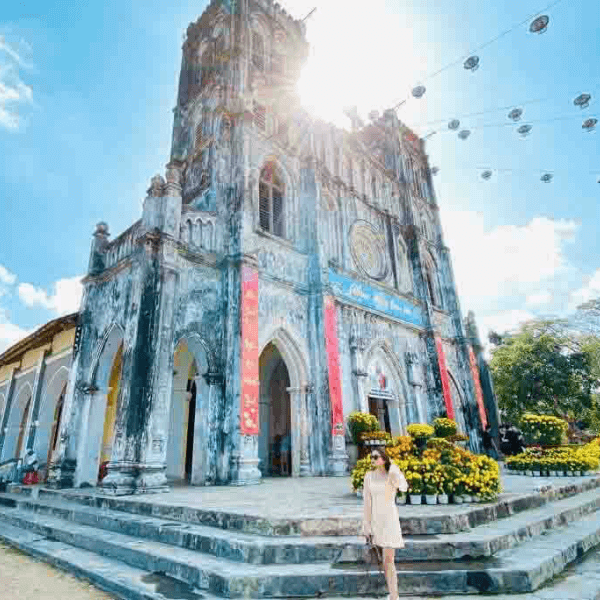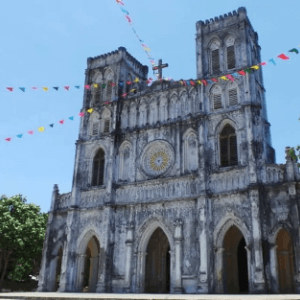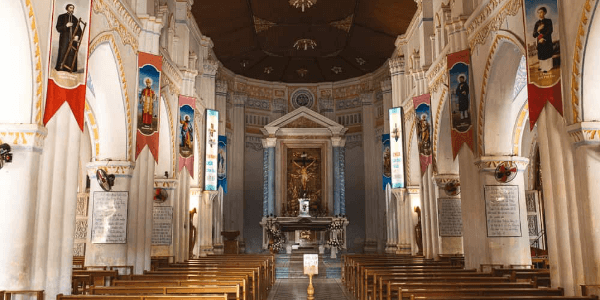 The church has been keeping a heritage object that is the first book printed in Vietnamese national language, compiled by the missionary Alexandre de Rhodes, locally known as Father Đắc Lộ.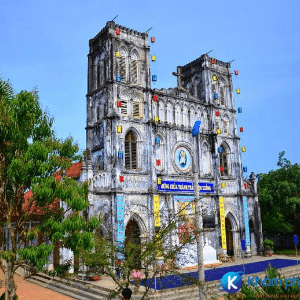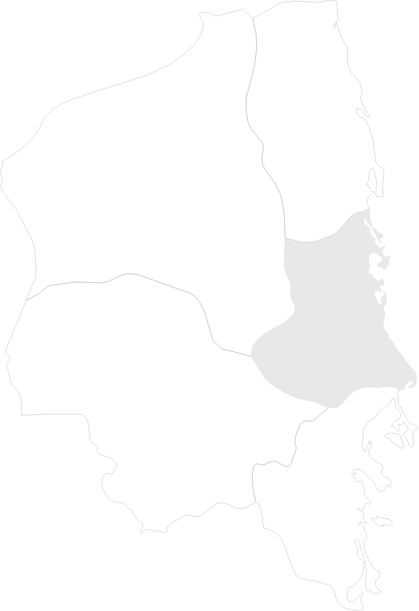 Thanh Luong Pagoda
Located inside the peaceful fishing village in An Chan commune, Tuy An district, Thanh Luong Pagoda has a majestic and sacred beauty. Not only famous for its unique underwater statue of Quan Am Buddha, this church also attracts tourists because of its extraordinary architecture showing characters of local culture. The pagoda was built and decorated sophisticatedly from local materials including coral and coconut shell which create the ancient and distinctive charm.
Inside pagoda, the local people worship the statue of Quan Am Buddha which was found 20 years ago on Hon Dua Beach nearby. After that, it was brought to the pagoda in 2004 and now this story was written on a big stone within the pagoda.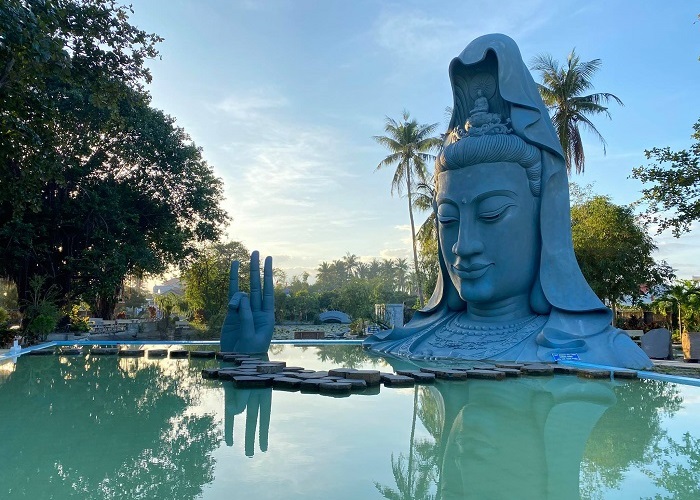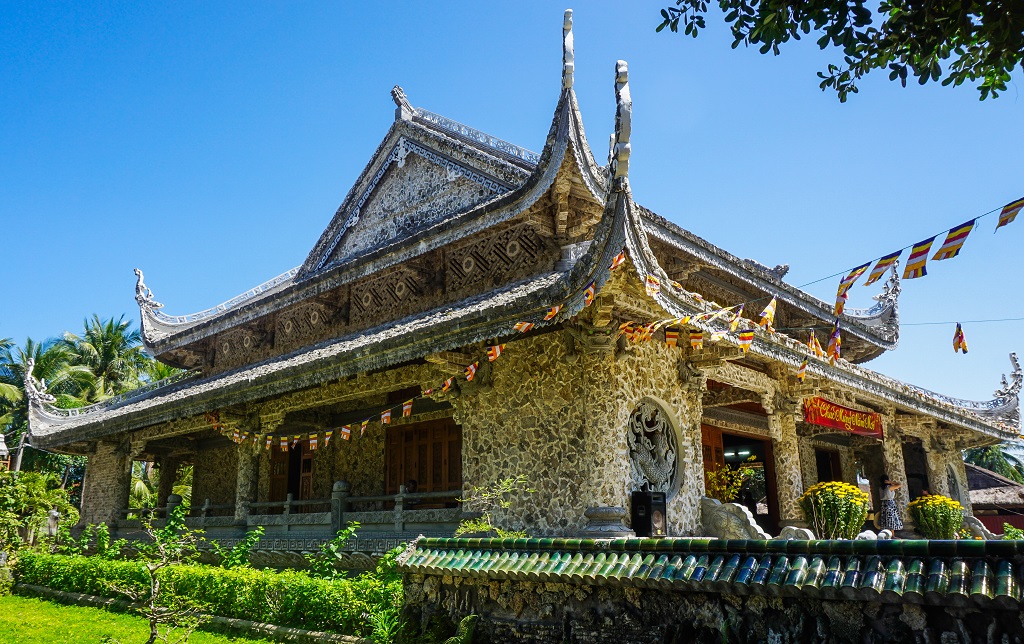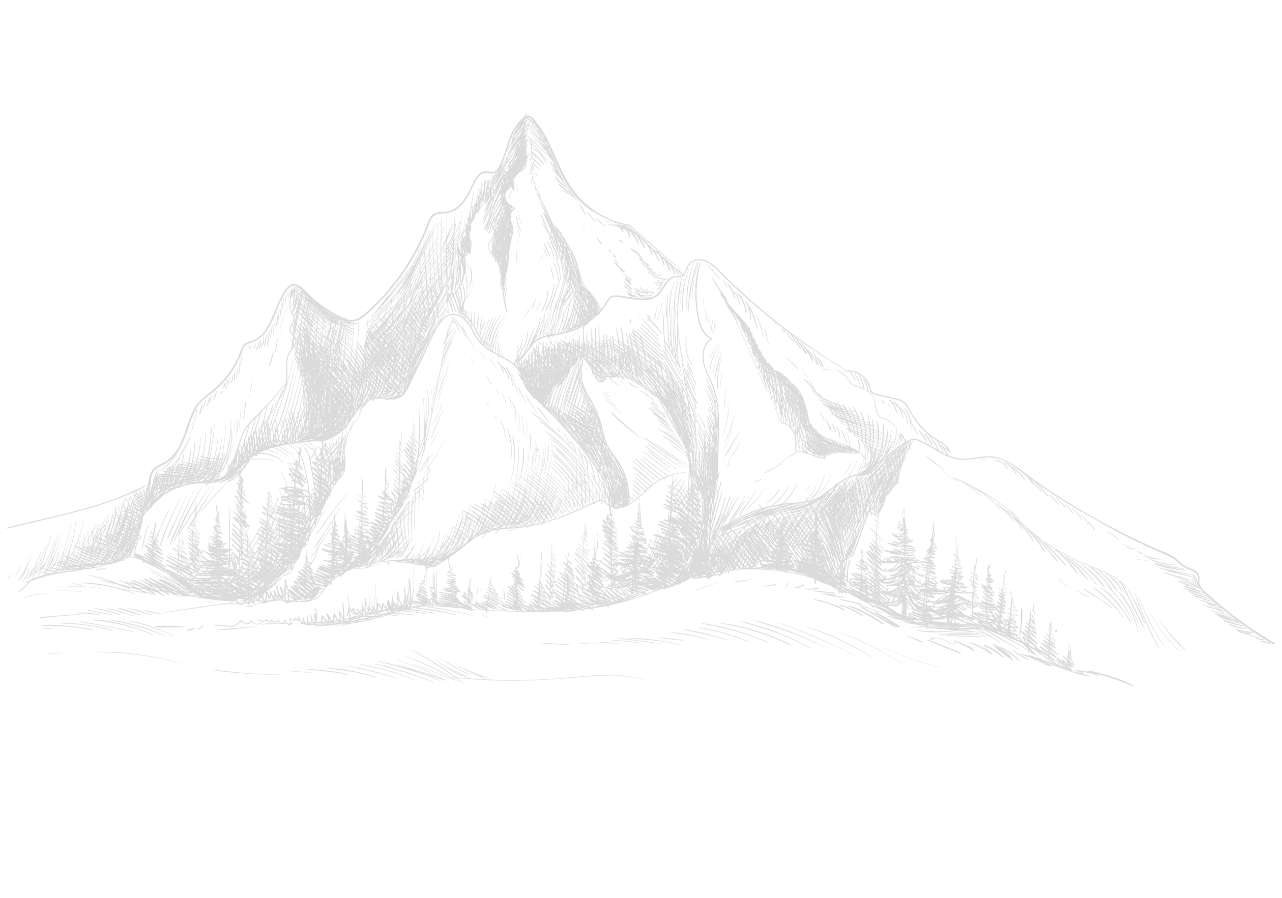 Nhan Tower
If you want to visit the iconic sightseeing in Phu Yen where is known as the historical, cultural relic of this region and the ideal spot to enjoy the stunning panorama of Tuy Hoa city from above, Nhan Tower is your best choice. Located on Nhan Mountain in the city center, Nhan Tower was built in the 12th century in the typical Champa temple architecture to worships Holy Mother Thien Y A Na Dien Ngoc Phi.
According to legend, she was a fairy who came down to earth to live together with the people and teach them how to plant rice, weaving fabric as well as helping fishermen and their boats return safely when encountering storms at sea.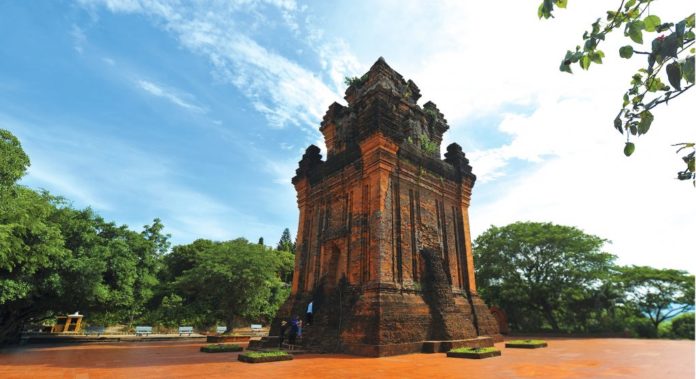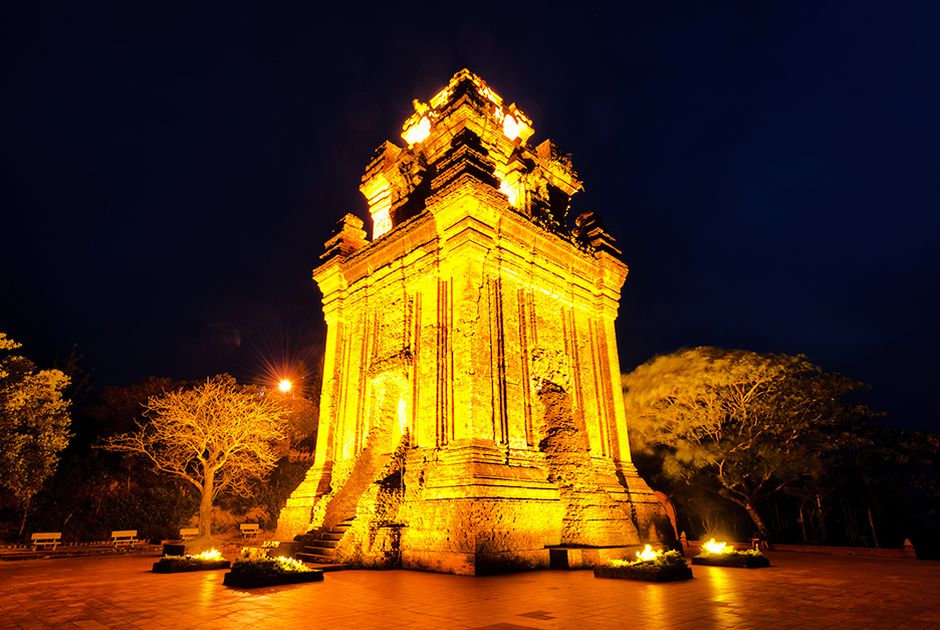 Actually, some parts of the tower damaged by time and war have been restored to preserve its original beauty. From Nhan Tower at the height of 64 metres above sea level, you can enjoy a panoramic view of picturesque Tuy Hoa City with lush-green fields, curving Da Rang river and charming long coastline.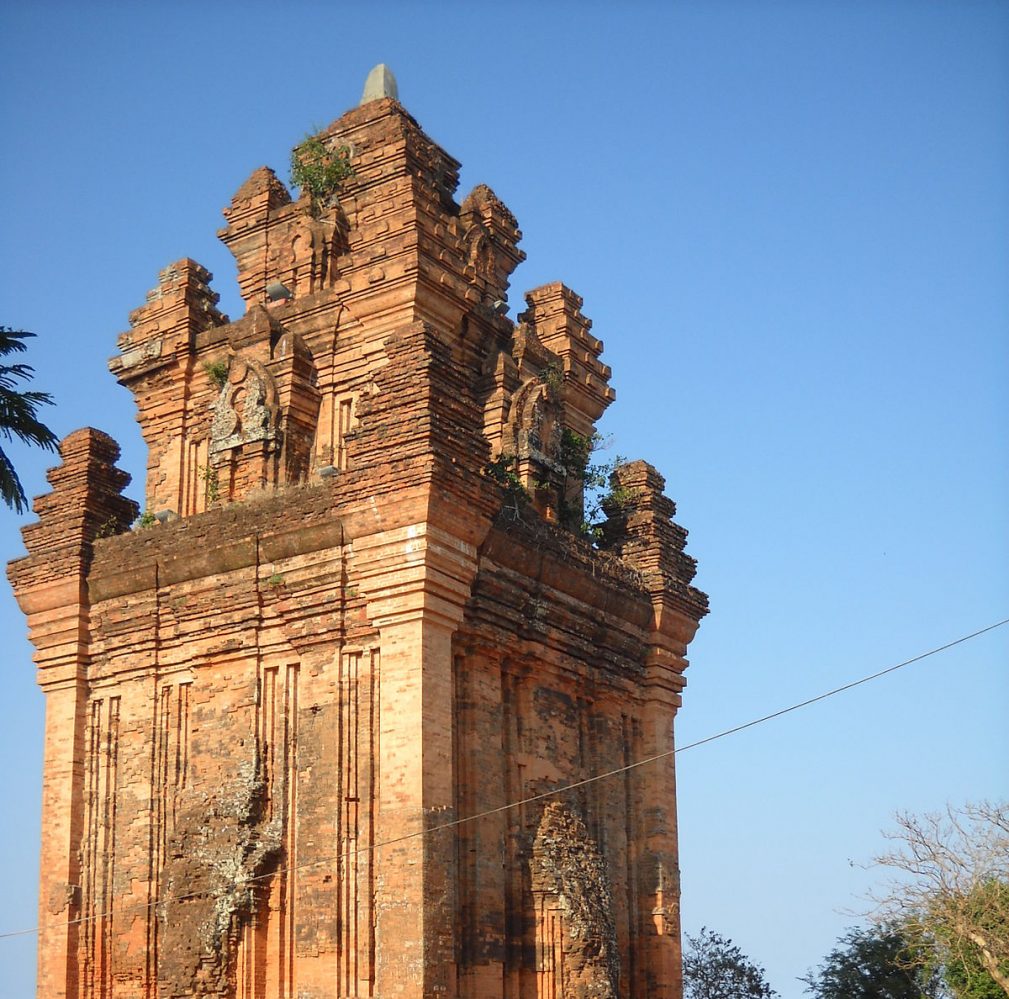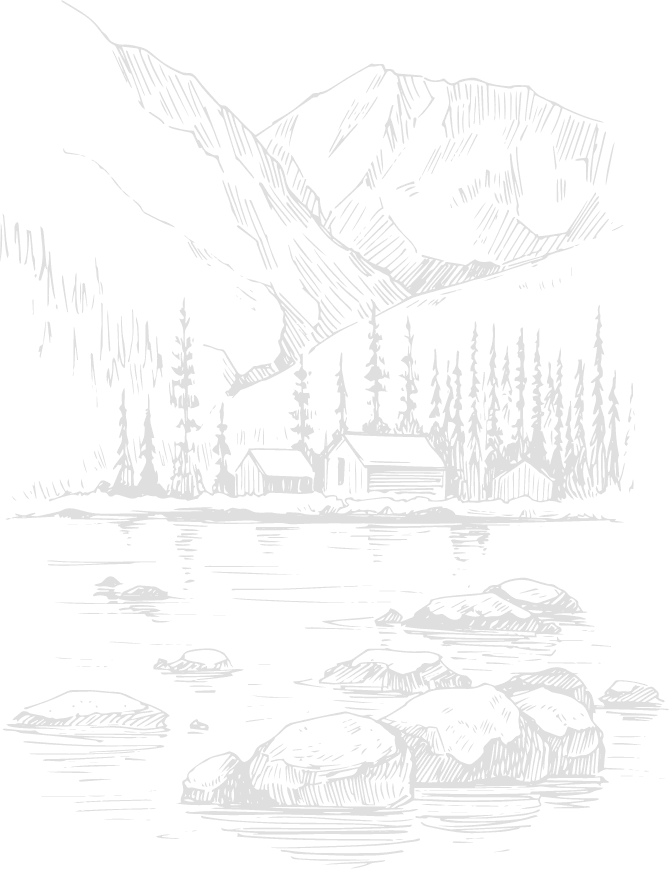 Vung Ro Bay
If you want to explore one of the most beautiful and pristine coastal regions in Phu Yen, Vung Ro Bay is a great choice for you. Located in Hoa Xuan Nam commune, Dong Hoa district, Vung Ro Bay is surrounded by mountain ranges, creating spectacular and poetic landscapes, like a traditional ink and water painting.
What you can experience in your trip are enjoying natural beauty, swimming and diving at famous pristine beaches such as Bai Lach, Bai Chan Trau, Bai Bang … or visiting the peaceful fishing village.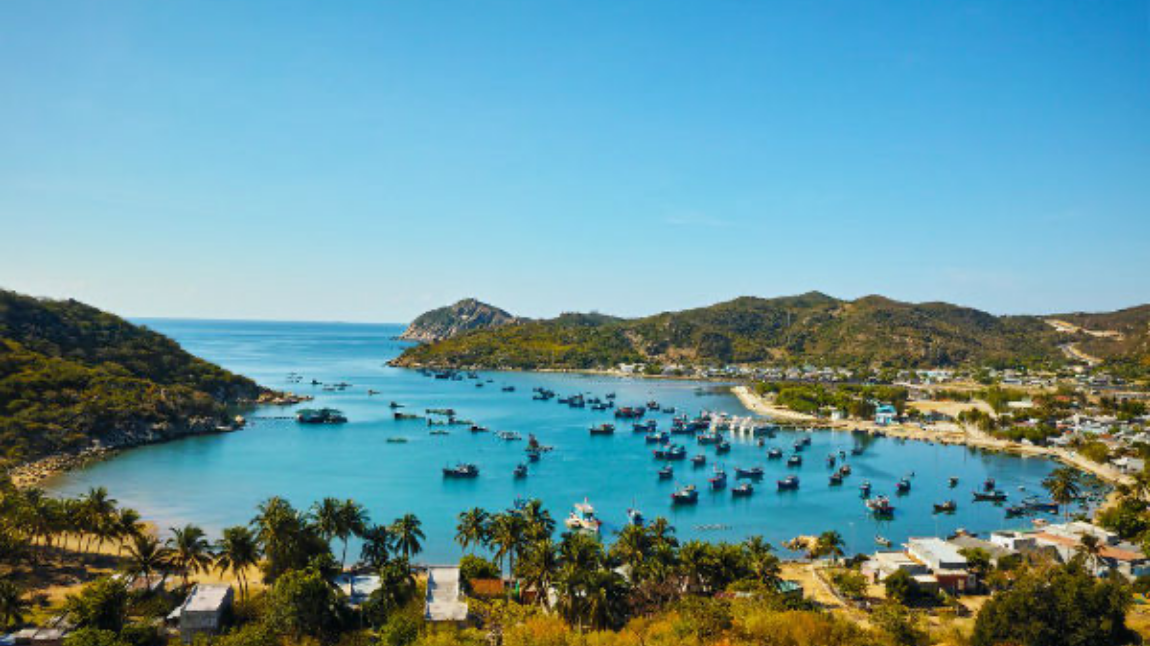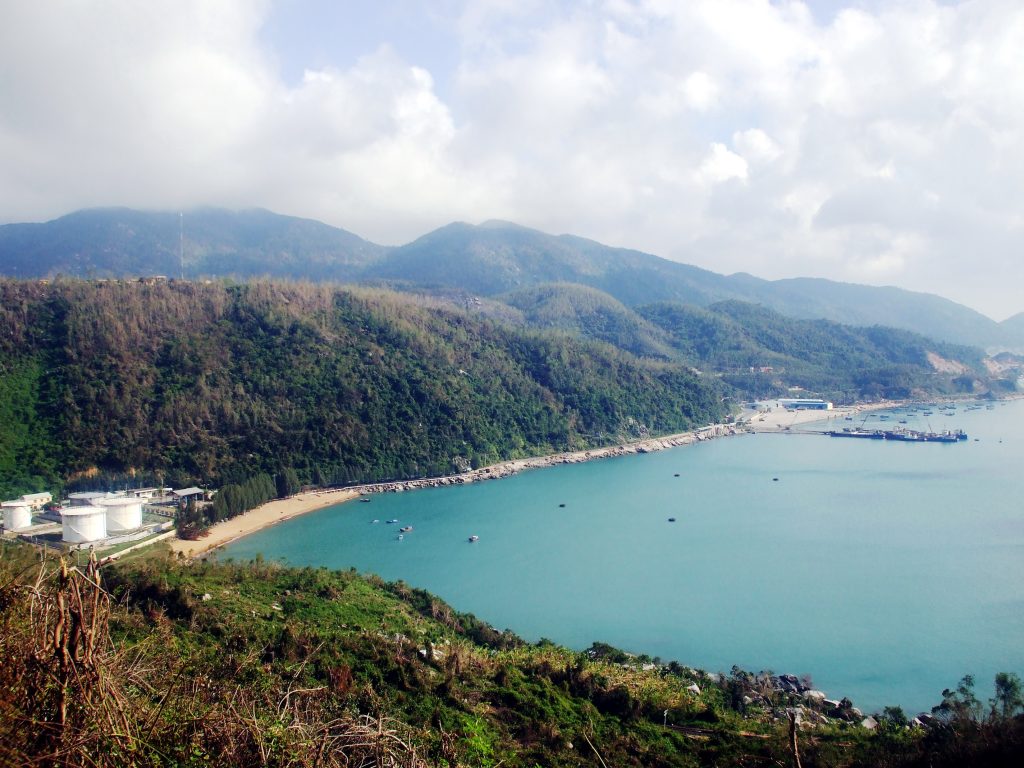 At Vung Ro Bay, you have a chance to visit the historical relic "Zero-Number Ship", considered as a pier where is only for unnumbered ships from the North of Vietnam carrying weapons into the battlefields of Phu Yen, Central Highlands and Southern Central Vietnam in the years of 1964-1965 in American War.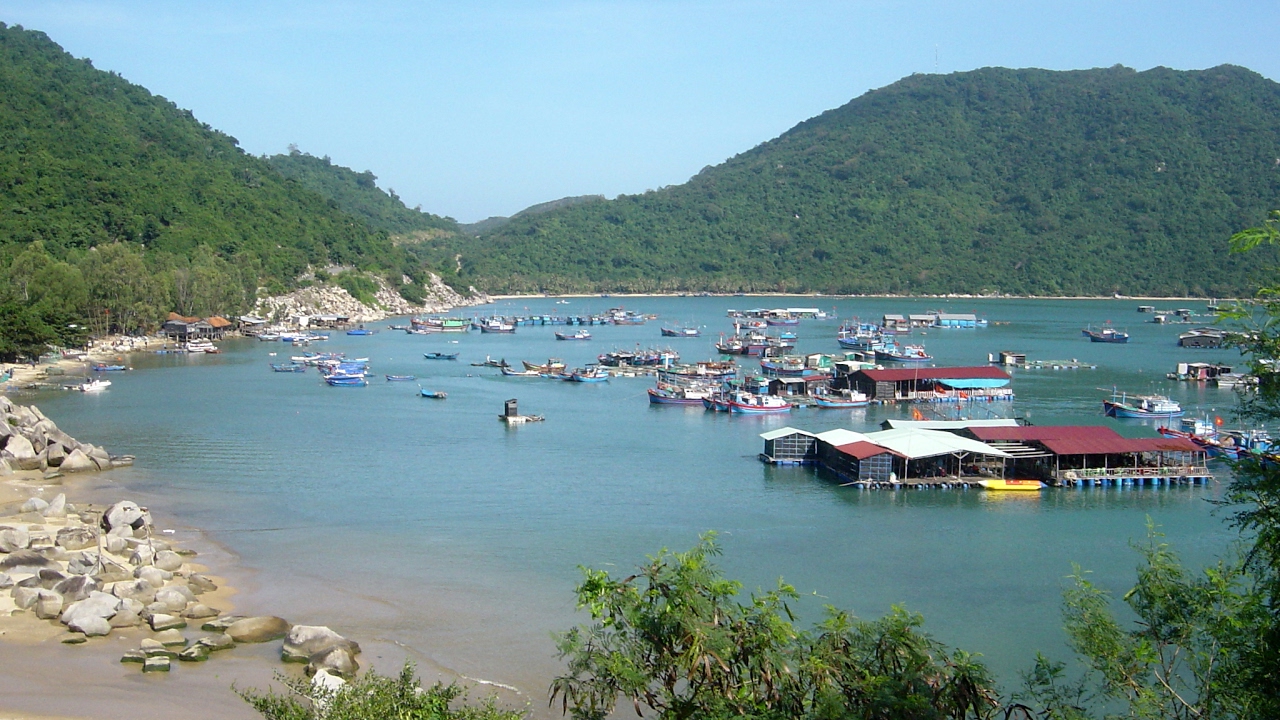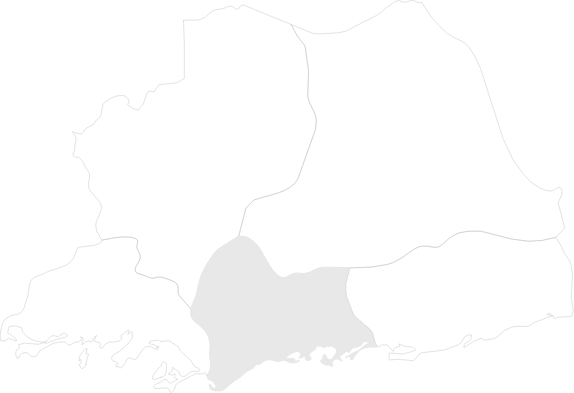 Mui Dien
Situated in Hoa Tam Commune, Dong Hoa District, Mui Dien is famous for its over 100-year-old lighthouse built in 1890. This works also includes an underground rainwater tank and a solar panel system which provides electric for lightening the lighthouse as well as other activities of lighthouse keepers. Here, you can walk by the spiral stairs to the top of the lighthouse to enjoy the magnificent panorama of ocean and sky stretching as far as the eye can see.
And don't forget visiting Bai Mon, a pristine beach with white sand and crystal water where is ideal to see the sunrise, camp, swim, or relax in tranquility.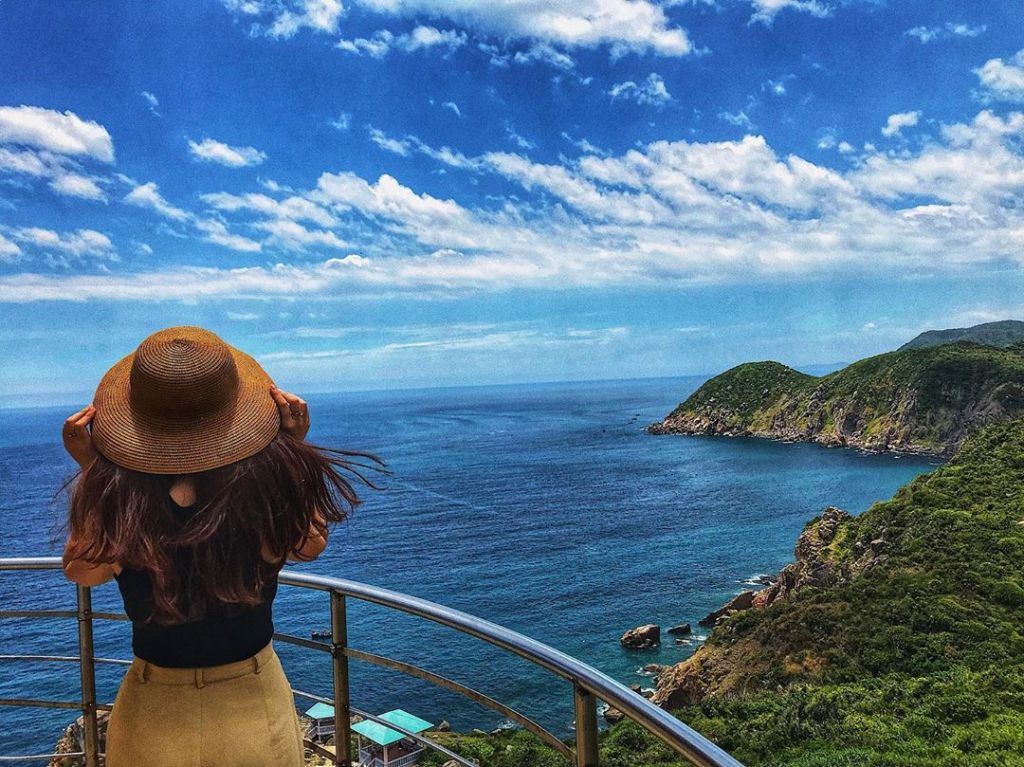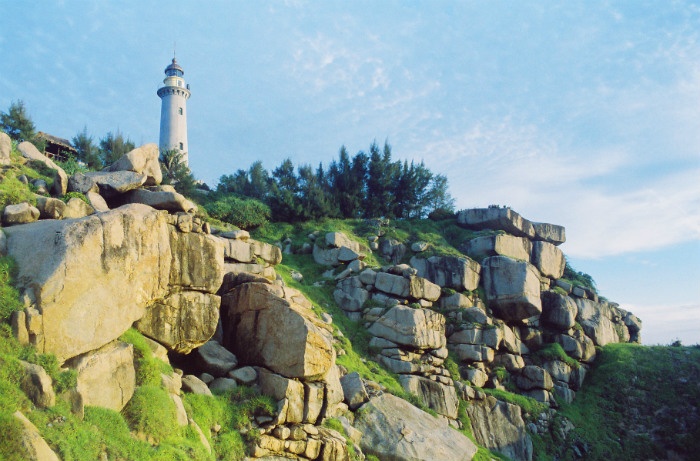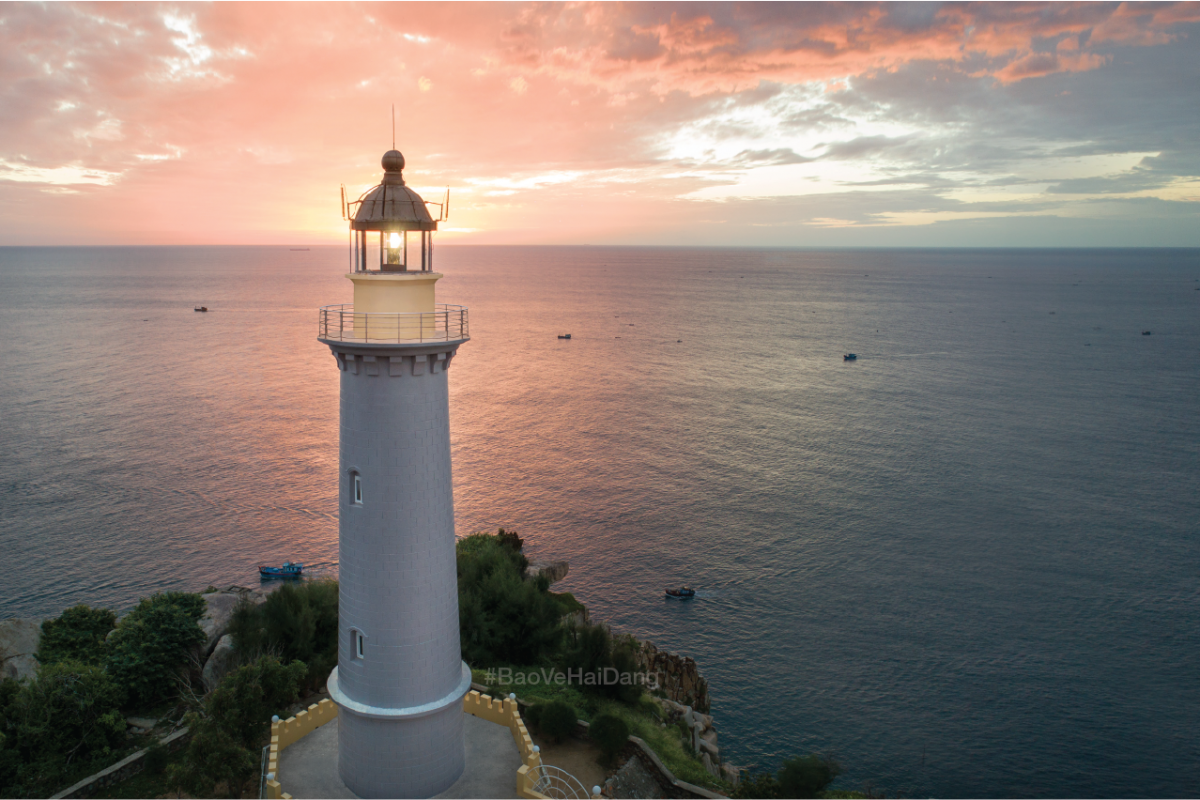 Register to get Stelia's special offer
Please fill in the enquiry form below.